Power electric switch board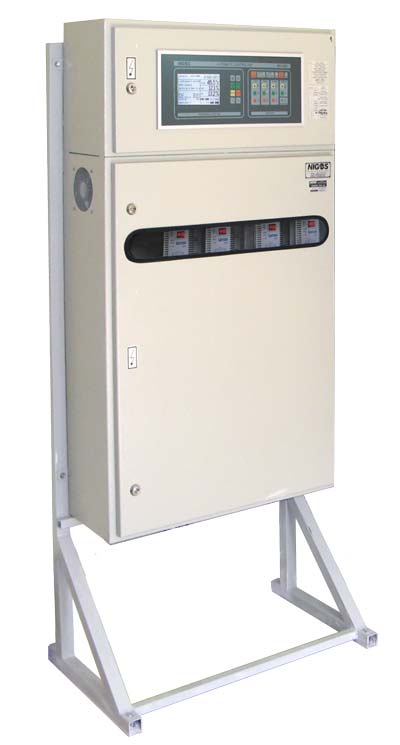 Devices and components which are used for switching the kiln ON/OFF as well as protection of all equipment inside the kiln (heat pumps, flow fans, atomizers (sprinklers), heaters, probes, etc.), are placed inside the power electric switch board. These components also provide attachment points for equipment in the kiln.
Main device in the power electric switch board is automatic control unit which controls entire drying process and equipment installed in the kiln. Aside automatic control unit, various equipment and devices which provide protection for installed equipment are fitted: delay/phase asymmetry control device which cuts down power supply in the kiln in case of power supply disturbance, clutches and bimetals for power supply and additional protection, as well as fusers that protect whole installation.
Power electric switch board is placed outside the drying chamber in convenient room. Displays of the automatic control unit mounted on the front panel of power electric switch board provide preview of all relevant parameters in the drying chamber .